Hi.
¡Bienvenidos!
I'm Bridget.
I've never been able to choose just one path, so I'm happily juggling life as an author, actor, and educator.
I started my career teaching math to migrant children in cherry orchards and later toured the nation with a children's theater playing the Queen of Rats in the Pied Piper. Now, I live in Austin, TX where I try to make a difference as a public school educator. I also produce theater and act, though I've moved on from rats. My first novel, Pavi Sharma's Guide to Going Home, debuts in September 2019.
Meet Pavi…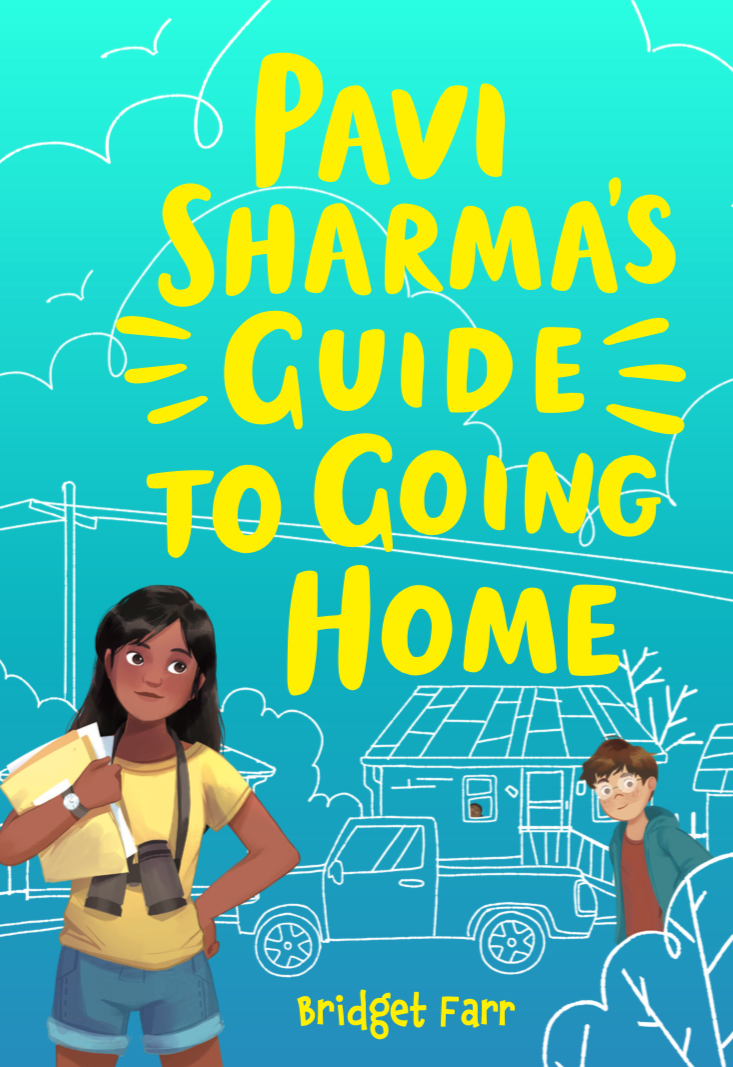 Seventh grader Pavi Sharma is a foster care expert who runs a business helping other foster kids adjust to their new homes. Trading advice for Hot Cheetos and school supplies, Pavi realizes she'll need all her skills—plus the help of her foster brother, a new client, and her foster brother's annoying best friend—to help her save a fellow foster kid from the home that still haunts her nightmares.
Read more here, or purchase a copy at your local bookstore! (If your town is too small for a bookstore—mine was—you can also order it online at Amazon, Barnes & Noble, or Apple Books.)
Education is how I give back to the world.
After nearly a decade working with the children of migrant farmworkers in my home state of Montana, I moved to Austin so I could escape the freezing winters and continue to improve my Spanish. Since then, I've taught elementary and middle school students in both charter and public schools, and worked at an educational non-profit. I recently earned my Master's in Educational Leadership to become a school leader better capable of providing equitable outcomes for all students.